Welcome To: George McGovern Middle School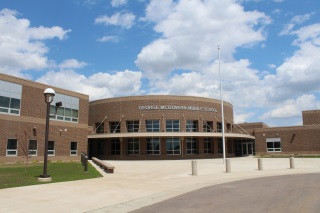 and MR. VOSS ' WEBSITE
This website is for students, parents, and teachers connected with George McGovern Middle School in Sioux Falls, SD. You may connect to information in blue below by clicking on any underlined words that yield a hand.

Great Places To Learn (click)
PLAN FOR EACH DAY

Monday 02-02

Tuesday 02-03

Wednesday 02-04

Friday 02-06

Email Mr. Voss at:

BASKETBALL

OFFICIALS

MIDDLE SCHOOL
Date of last update: Tuesday, February 03, 2015 VISITOR #
Thank you for visiting!